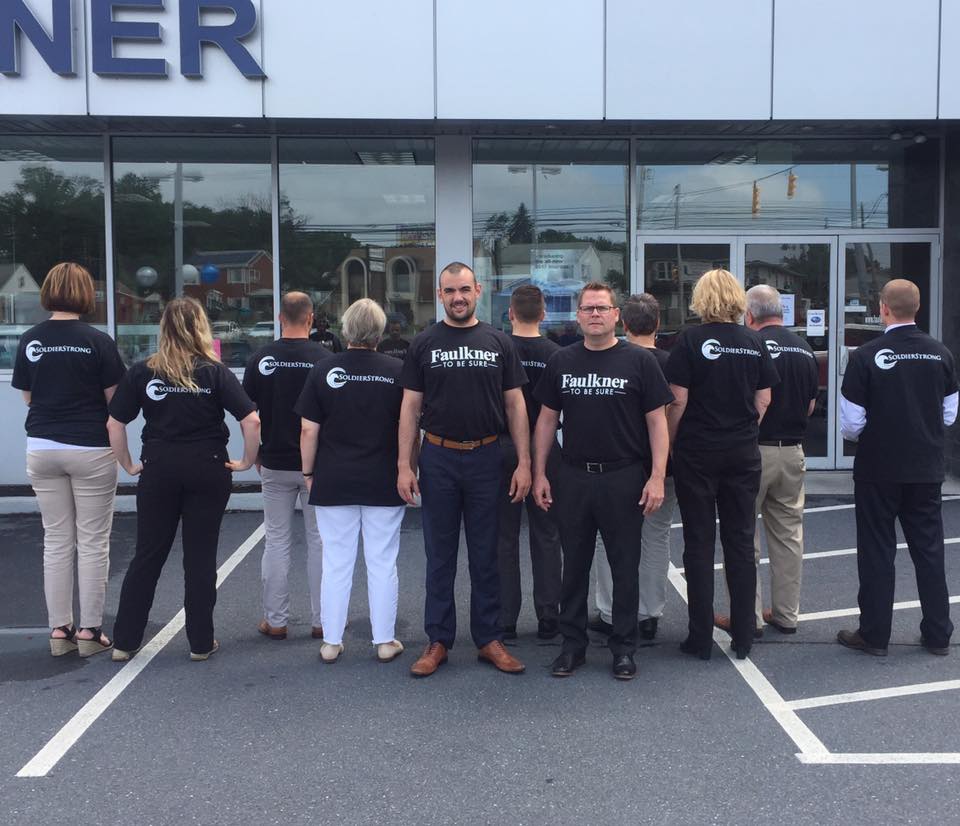 During the month of May, The Faulkner Organization partnered with SoldierStrong, an organization founded in 2009 with a mission to get America's Veterans back o
...
n their feet. SoldierStrong is dedicated to helping American military veterans overcome disabilities and major injuries through therapy and rehabilitation.
Groundbreaking technologies have been developed that can help individuals who've sustained spinal cord injuries stand, move and walk again. However because of the costs associated with these revolutionary breakthroughs, many of our nation's military veterans don't have access to them.
That's where SoldierStrong comes in. They purchase and donate state-of-the-art technology to military veterans' hospitals around the country, giving tens of thousands of heroes access to life-changing therapy and rehabilitation advances. Specifically, their organization donates prosthetic arms, hands and legs to our nation's veterans as well as full exo-skeletons to help veterans learn to walk again.
Through the sale of Faulkner ToBeSure/ SoldierStrong T-shirts along with a generous company match in which all dealerships participated, Faulkner is thrilled to announce that our employees have raised more than $33,000 for SoldierStrong!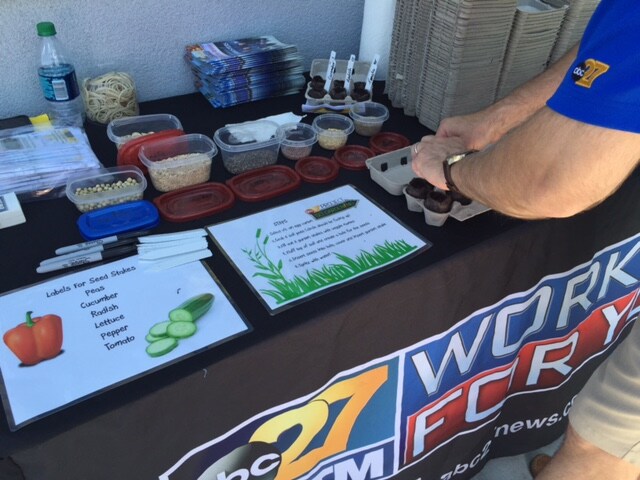 Get Gardening Event sponsored by ABC27.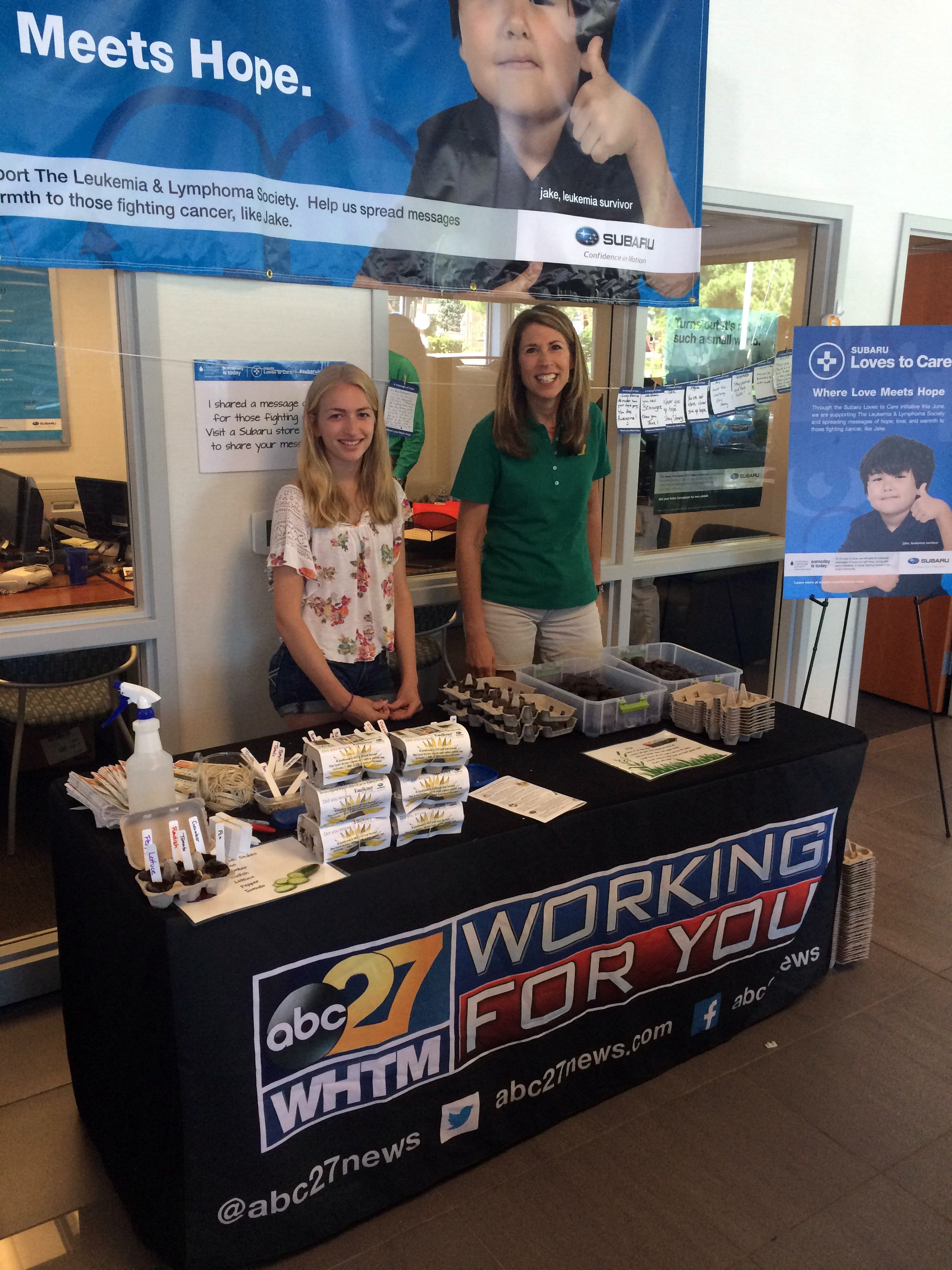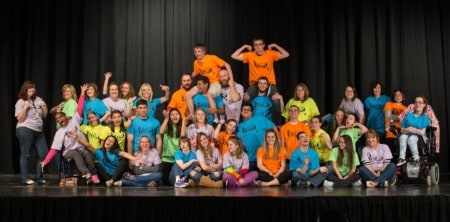 "We All Have Talent" was coordinated by East Pennsboro High School student, Alyssa Winston who decided not to perform in the 2015 Studio '91 Talent Show. She coordinated a production number with more than 40 people, many of which have disabilities. Faulkner Subaru sponsored the shirts all of the members of the production wore.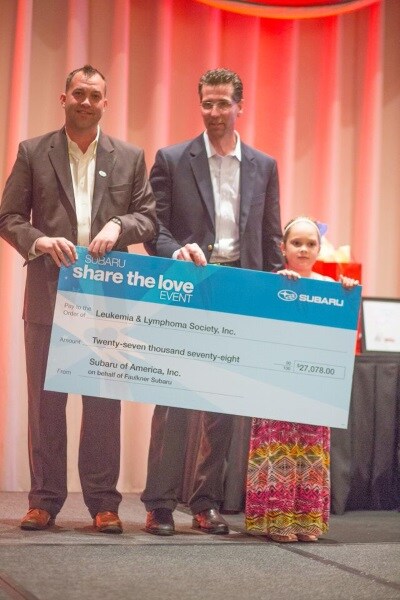 Faulkner Subaru Harrisburg President, Matt Smith and Faulkner Subaru Mechanicsburg General Manager, Doug Jones pose with the Leukemia & Lymphoma Society "Kid of the Year" and the check for $27,078 our two stores raised during our "Share the Love Event". Customers could designate between several charities to donate to when purchasing a new vehicle.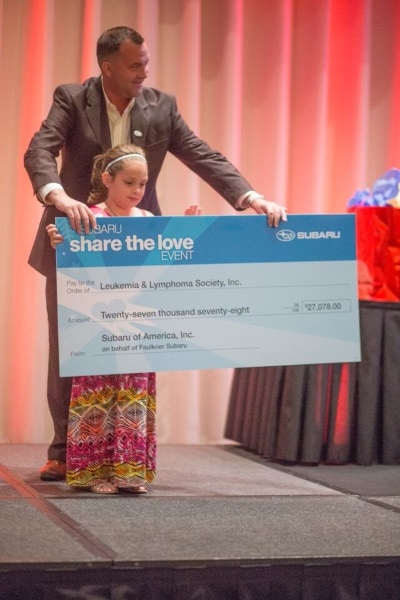 Faulkner Subaru President, Matt Smith presenting the Leukemia & Lymphoma Society "Kid of the Year" check.