The 2022 Subaru Love Promise Customer and Community Commitment Award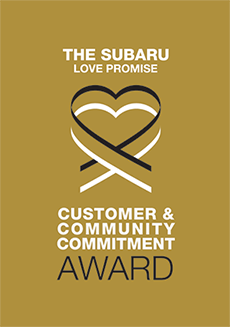 We've been nationally recognized for our dedication to our customers, our community, and the Subaru Love Promise.
We're honored to receive the 2022 Subaru Love Promise Customer and Community Commitment Award. This award nationally recognizes elite Subaru retailers who provide an exceptional customer experience at every interaction with Subaru. These retailers have also demonstrated an outstanding commitment to supporting passions and causes in their local communities in important areas such as the environment, community, health, education, and pets.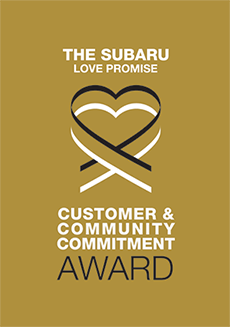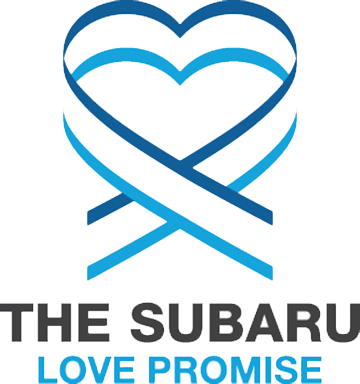 What is the Subaru Love Promise?
Subaru and our retailers believe in making the world a better place and the Subaru Love Promise is our vision of respecting all people. This is our commitment to show love and respect to our customers and to work to make a positive impact in the world.
How is Faulkner Subaru Harrisburg dedicated locally to the Love Promise?
Our Love Promise can be seen in various partnerships with local charities and non-profits. We're grateful for the opportunity, not only to be a part of our community, but to serve it as well.
Castaway Critters, Humane Society of the Harrisburg Area, Speranza Animal Rescue
Capital Area Greenbelt, Love the Hill, TerraCycle Recycling Program
Central PA Friends of Jazz, Dauphin County Vo-Tech, Foose Elementary School, Harrisburg Symphony Orchestra, LOOP Boyz & Girlz, Milton Hershey School, River City Big Band, Susquehanna Art Museum
CATRA, Cocoa Packs, Diakon Youth Services, Graceful Acres, Paxton Ministries, The Middletown Home
K9 Hero Haven, Leukemia & Lyphoma Society, PA Breast Cancer Coalition, The Kidney Foundation
Love Promise Stories from Faulkner Subaru Harrisburg
Subaru and Faulkner Subaru Harrisburg believe in making a positive impact on the communities in which we live and work. We uphold that belief through our Love Promise Community Commitment. Every month, we select inspiring stories from customers and partners from around our area who strive to support our collective commitment and feature them here
The Joy of Being Part of the Faulkner Subaru Harrisburg Subaru Ambassador Family - Michele Lee K
People often ask me what it is that I do as a Subaru Ambassador. Thanks to Faulkner Subaru Harrisburg (especially Doug Jones and Chris Carvell), I am able to answer that question confidently and easily. I connect with the local community and share Subaru's love of learning, the environment, and pets with a group of dedicated Subaru enthusiasts that I am honored to call part of my family of choice. I was thrilled and excited to be chosen as a Subaru Ambassador in January of 2017, but I felt a bit lost trying to find things to do on my own. I felt like I wasn't doing enough handing out Subaru swag to loyal owners and listening to their ownership stories. Luckily, just a short time later, as part of a Subaru Day of Caring event, I connected with another local Ambassador, who organized a clean-up of a local park. Joining a group of Ambassadors was just the connection I needed to thrive in my role. We were united in our desire to be connected to each other and our community. Just a short time later, Myra asked me to join the Faulkner Subaru Harrisburg Subaru Ambassador group and, honestly, my life changed for the better. The Faulkner Subaru Harrisburg employees and Ambassadors have become my chosen family. In every thing we do, we share the love. I am forever in awe of the community outreach that President Doug Jones and General Sales Manager Chris Carvell do nearly every day. And their outreach is more than just a financial handout, Doug and Chris show up. They pull up their sleeves and work IN and WITH the community in collaboration. They share what they can because it is the right thing to do. Doug and Chris have a growth mindset, they have grit, and they work from a place honoring the power of gratitude. The neatest part is that they have invited me (and a group of dedicated Ambassadors) to join them in their quest to share the love. Yes, they ask us to help and we do, but more importantly, they expect us to engage -engage with the community partners, dealership, and each other. They challenge us to do more, give more, be more - while supporting us with a family-style meal, resources, help, and showering us with gratitude. They ask us to be creative, dream big, and plan. They allow the Ambassadors to take leadership of the outreach and trust us to show up to finish the work! Doug and Chris ask our advice and graciously accept our feedback. I love stepping into the showroom or service bay of Faulkner Subaru Harrisburg because I am warmly welcomed by name whether I am coming in as a customer to have my car serviced or I am meeting to do a community outreach event. Most of all though, I am grateful that Chris and Doug have introduced me to organizations in my community that I wasn't aware of and would not have had connections with. For example, today, I drove with Chris, Doug, and a number of other Ambassadors to deliver the Cruise for Foose supplies collected pre and during Boxerfest this year. We met at the dealership before work to pack the Ascent full of the thousands of supplies donated and, after the car was packed, we stood by our cars for a photo amidst jokes and good natured digs which illustrates our level of comfort and comradery with each other. We pulled into Foose Elementary School, a long line of Subarus, greeted by huge smiles and the waving hands of the teachers. I got out of my car and walked with my fellow Ambassadors to help carry the boxes of supplies into the school and when our eyes met, we stood in solidarity knowing our hours of work were worth every minute of this experience. I felt my eyes tear up when I heard the school nurse walking next to me say, as she carried a storage box full of girls underwear, "I have underwear for my girls! You have no idea how much this means. It's the small things that matter so much. I wasn't waiting for the boxes to be unpacked. Today, my girls will have underwear!" Yes, I thought to myself, everyone should have clean underwear. And I was reminded, as I looked around at everyone carrying boxes, of the great work that a dedicated bunch of individuals can do - we can and do make a difference. Another teacher remarked about the container filled with plain white t-shirts, "today is spaghetti day, you know how many soiled shirts there will be? Now, the kids will be able to change out of the dirty clothes into a clean t-shirt!" I was overjoyed and humbled to have been a small part of providing this relief, this joy, with my fellow Subaru Ambassadors. The excitement was infectious and I knew I needed to submit this story. Today, I did more than share the love, I FELT it. Subaru does love learning, and Faulkner Subaru Harrisburg is dedicated to making sure that the needs of the Foose Elementary School children are taken care of so they can focus on learning in partnership with their outstanding faculty. As I walked into the school, I saw the banner from last year's cruise hanging on the wall in the main entry and I smiled. These kids know we care!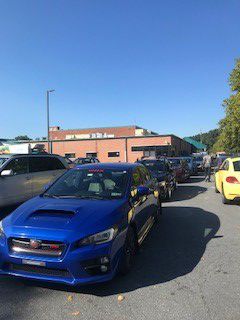 ---
Making smiles with "Miles for Smiles" ride - Ben N
It was four years ago when I bought my new Subaru Crosstrek from Faulkner Subaru in Harrisburg. When I visited Faulkner Subaru for the first time I couldn't help to notice how the staff was so friendly and helpful, they were not only professional, but made my wife and I feel special, it truly felt like they were one big happy family and they made us feel like we were part of their family. While I was in the showroom I couldn't help noticing all of the banners that were displayed on the wall. There were 25 different banners, each one representing a different charity or non-profit organization that the dealership supported. When I asked about all of the banners in the showroom Rob my Salesperson told me that Faulkner Subaru is heavily involved in their community because giving back to the community is not only a good thing, but it's the right thing to do! I was so impressed that a car dealership was this involved in helping others and it was obvious that their employees also understand the importance of giving back to the community. Since I was on the board of a non-profit organization, Capital Area Therapeutic Riding Association, (CATRA) I thought I would ask Rob, if they had any interest on supporting us. Rob went to talk to his manager and a few minutes later, Doug Jones, the General Manager came out to speak with me and we had a nice conversation about CATRA, what we do and how we help special needs children through therapeutic horseback riding. Doug said he was interested in our organization and would love to come out to visit our facility and learn more about CATRA. I couldn't have been happier with our conversation and Doug's interest in supporting us which is how it all started. Doug came out to our CATRA farm to see our facility and talk to our all volunteer staff, Faulkner Subaru Harrisburg has been supporting us ever since. Again this year Faulkner Subaru sponsored the 11th Annual Capital Area Therapeutic Riding Association "Miles for Smiles" Motorcycle ride as they have done every year, It was four years ago when Faulkner Subaru and CATRA's partnership started and Faulkner has sponsored the Miles for Smiles ride ever since. CATRA is located in Grantville, Pennsylvania and has been supporting generations of Capital Area residents with all types of special and typical needs with their many programs. CATRA helps their riders with balance, confidence and an atmosphere of support and respect, we have over 200 riders per week from seven local counties participate in our program, CATRA uses horseback riding as therapy for children with mental and physical disabilities. THANK YOU Faulkner Subaru for supporting us and volunteering at our facility, you are truly making our community a better place. Mark Dietrich CATRA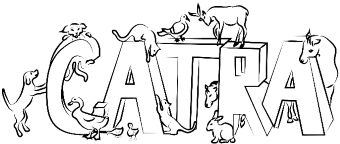 ---
Bikes Bring Hope to Kids - James L
At Youth10xbetter our mission is to help and provide structure, a positive atmosphere and mentorship for at risk youth in our community here in Harrisburg Pa. We strive to give the kids in the program a sense of self-esteem and help them to understand teamwork as well as the values and principles taught in our program will prepare them for a positive future with the opportunity to become well rounded adults. I felt that we had to lift the spirits of the children in our program. Many of our kids in the Youth10xbetter program are dealing with family issues including hunger, social issues and basic needs that children are lacking now more than ever. During my visit with Doug Jones, the General Manager at Faulkner Subaru in Harrisburg, we were talking about all of the struggles our students in our program are having and he suggested organizing an event at the dealership to help the kids during this difficult time whereby we give every child in the Youth10xbetter program a new bicycle. Doug mentioned that on a Saturday we could bring the kids to the dealership and have a big event and give the bikes away. I thought this was a great idea especially knowing that most of the children in the program don't have a bike. On July 16th 2022 we brought 40 kids to the dealership and we gave away 40 bikes!!!! What a day it was. I gave Doug the names and ages of all 40 of our kids in our program and he and his employees bought 40 bikes to be given away. They had them all lined up at the dealership, put up tents with food and drinks and surprised the kids with new bikes. Faulkner Subaru also brought in some horses and ponies for the children to take rides at a beautiful park beside the dealership. It is hard to express what this act of kindness means to these kids, seeing the smiles on their faces was so comforting for me knowing that these at risk children could put all of their struggles aside for a few hours and they can just be a kid and enjoy the moment and to see the Faulkner employees interact with the kids was also truly inspiring. We couldn't have done this without the help from Faulkner Subaru Harrisburg. They never skipped a beat during the pandemic continuing their support of our youth program. Doug always stayed in contact with us through the years and would constantly ask us what we needed, Faulkner Subaru has been partnered with us and helping our Youth10xbetter program since 2017 and they have always been there for us. We are a 100% non-profit and volunteer program that provides services to the community at no cost and without Faulkner Subaru we couldn't provide our much needed services to our community, Thank you Faulkner Subaru for what you do for our Youth10xbetter program and our community James Lyles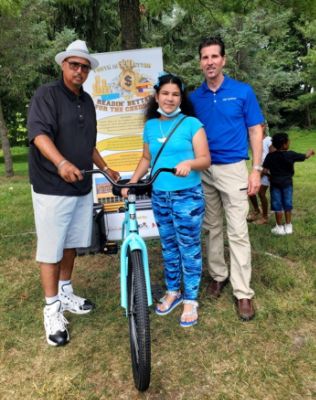 ---
Bringing Warmth and Hope to Local Patients Undergoing Cancer Treatment - Amber W
On June 23, 2022, President Doug Jones, and General Sales Manager, Christopher Carvell from Faulkner Subaru Harrisburg joined The Leukemia & Lymphoma Society (LLS) Staff, Krissy Hitz and Amber Weiss to deliver blankets, arts & craft kits and messages of hope to patients undergoing cancer treatment at Penn State Health Milton S. Hershey Medical Center in Hershey, Pennsylvania. Child Life Specialists, Pamela Baranowski and Jennifer Shearn, were there to accept the special delivery outside the hospital. This is the fourth year Faulkner Subaru Harrisburg partnered with LLS to deliver warmth and hope to patients fighting cancer at the Hershey Medical Center. The message cards from the dealership were especially powerful, as they shared personalized messages of hope to patients in their local community. Likewise, Doug and Christopher went above and beyond by bringing a Subaru Loves to Care branded vehicle to the delivery, as well as setting up an amazing display in the back of the vehicle since we were not able to go inside to hand out items directly to the patients. Thank you so much for your continued support of patients, families, and caregivers right here in Central PA!

---
A Big Band with a Big Impact - Mark H
Opening night of the 2nd Annual Iron Bridge Music festival was filled with sound from the All Star High School Big Band lead by director Jonathan Ragonese. For the second year in a row, Faulkner Subaru Harrisburg partnered with the Central Pennsylvania Friends of Jazz to support the music festival. Students (grades nine through twelve) from five counties throughout central Pennsylvania came together to kick off the event. The weather was perfect and over 300 people filled the park enjoying the sights and sounds of big band jazz and treats served up by local food trucks. Many of the students in the band met each other for the first time during the Iron Bridge Music Festival in 2021. Since then, they have continued to stay in contact with each other, perform at other music events together and create a bond that will last them a lifetime. This is just one reason why music in our schools and opportunities like the All Star High School Big Band are so important for the young musicians in our area. While it might sound like a cliché, opportunities like this would not be possible without the support of Faulkner Subaru! Faulkner Subaru has been a supporter of the Central Pennsylvania Friends of Jazz since 2016. Our organization works to bring awareness to our community of local musicians and jazz groups as well as opportunities like the All-Star High School Big Band. The partnership with Faulkner helps us to keep this important music genre and artistry alive! To have a car dealership sponsor a local football, soccer or baseball team season would seem like the norm. To support music and the arts in our schools and community does not get the same level of interest. That is not the case for Faulkner Subaru. Since 2016, Faulkner Subaru has provided over $20,000 in financial contributions and countless hours of volunteering to help support musicians young and old in our community. They truly understand the importance of Music and the arts in our schools as a tool for better learning. This group effort has made Harrisburg and central Pennsylvania one of the unexpected centers for talented musicians to live and hone their craft. We are so thankful to have an organization like Faulkner Subaru that supports our efforts in Harrisburg and the surrounding areas. We truly appreciate that they understand why music is an important way to educate our youth and bring people in our community together. Thank You Faulkner Subaru Harrisburg!

---
Run for the Horses - Connie G
Central Pennsylvania Horse Rescue (the Horse Rescue, Relief & Retirement Fund) was founded by Marty and me in 2010 and we survive solely on the donations and the help of our volunteers. We work to give horses at risk of being auctioned for slaughter or that have been abused a place to live out the rest of their life in a place of comfort with the care and support that they deserve. The work we do alongside of our volunteers is best described as soulful, healing and life changing. In early spring of 2020 we met Chris Carvell from Faulkner Subaru in Harrisburg when he came to visit our rescue after he learned about us from a close friend that has a love for horses. Chris mentioned during his visit that the dealership was active in supporting different organizations in the community and he was interested to see if Faulkner Subaru might be able to help. We gave Chris a tour of the farm, introduced him to some of the horses we have rescued and he met a few of our volunteers. Unfortunately, after Chris was at the rescue, the COVID 19 pandemic shut down our event planning and we were not able to reconnect until November of 2021. We decided to host our first 5K Fun Run at Pinchot State Park on April 9, 2022 to raise money for the horse rescue. When Faulkner learned about the event they joined us for a Saturday planning meeting and jumped in with both feet to help us make it a success! Doug Jones suggested that we meet John Haycock who also hosts a 5K run at Pinchot Park for Gulliver's Run which raises money for Canine Cancer. Faulkner Subaru has been a sponsor of Gulliver's Run for many years and the introduction to John proved to be invaluable to the success of our first event. Chris and Doug also connected us with their sister store in Mechanicsburg as well as a group of Subaru Ambassadors to help with the planning and volunteering the day of the run. On the day of the Fun Run we had a dozen volunteers from the Faulkner group eager to lend a hand! There were over 100 runners that participated, hand painted horse shoes were handed out to every participant and we had homemade chili and soup for everyone. It was amazing! When the finally tally was complete we raised more than $10,000! A huge success for our first 5K run and it would not have been possible without the commitment and connections of everyone from Faulkner Subaru! Thank You!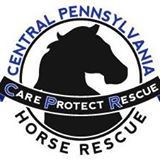 ---
Tour de Belt Event and Finish Line Fest Break Records in Support of Capital Area Greenbelt - David M
Bright and early on the sunny Sunday morning of June 5, nearly 1,200 local residents descended on Harrisburg to participate in the Capital Area Greenbelt Association's (CAGA's) 22nd annual Tour de Belt signature fundraising event and inaugural Finish Line Fest. Returning to an in-person format following a two-year hiatus during which the event followed a ride-when-you-can format as a COVID-19 precaution, the event broke records for both number of participants and gross funds raised – a whopping $59,425. "We couldn't be more pleased with the results of this year's Tour de Belt and Finish Line Fest," said Neelam Zaver, CAGA board member and Tour de Belt committee chair. "We're so grateful to all those who contributed to the effort – from bike participants, to sponsors, to community volunteers – and made it such a fun and successful event!" Broken into three start times, the Tour de Belt event began at 9, 9:30, and 10 a.m. at the HACC campus in Harrisburg. From there, riders circled the city on the Greenbelt, making a 20-mile loop featuring picturesque natural areas, parks, and open areas as it winded through the City of Harrisburg, Paxtang and Penbrook Boroughs, and Susquehanna and Swatara Townships. The ride ended at Commonwealth Charter Academy where the first-ever Finish Line Fest offered live music and entertainment, food trucks, and fun activities from 42 providers, running from 10 a.m. until 2 p.m. The $59K+ in funds raised by the Tour de Belt and Finish Line Fest and will benefit CAGA's efforts to support improvements and maintenance of the Greenbelt. In 2021, the budget for these efforts surpassed $7 million and included increased safety of trail crossings at intersections, newly paved sections of the trail, and completion of the new Fort Hunter connection. Sponsors of the 2022 Tour de Belt event totaled 41 in all, including tops sponsors LCSWMA (platinum sponsor), Faulkner Subaru Harrisburg, Highmark Blue Shield, and Penn State Health. "Work to support the Greenbelt doesn't stop now that Tour de Belt and Finish Line Fest are over – it's a year-round effort by dedicated volunteers to care for and improve this important community resource," said CAGA Board President Mike Shaull. "We encourage any local businesses, organizations, or individuals interested in getting involved to visit caga.org reach out to us at caga@caga.org for more information."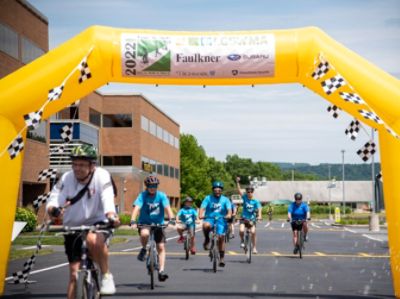 ---
What Price Can You Put On Integrity? - Richard F
My wife Mayra wanted to purchase a newer Subaru and after looking locally in Florida, we were disappointed with the assistance we received at our local dealership. My sister-in-law raved about the assistance that she received from Faulkner Subaru in Harrisburg Pennsylvania and after contacting them (Aaron at Subaru), we ordered my wife's car. Aaron lined everything up and made it simple. We flew up to Pennsylvania and he collected us at the airport. The car and service was perfect. The process was quick and soon we were out the door. My wife got the car she wanted, color she wanted, and options she wanted for the price she wanted the vehicle for. It would seem a lot to drive two days back for purchasing a car, but what price can you put on integrity? It was worth every mile we drove. Their entire sales staff really made process enjoyable and shouldn't buying a new car be just like that?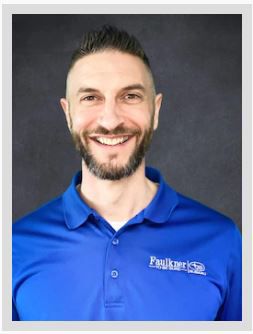 ---
42nd Annual Jazz Fest at Camp Hill High School - Armon R
It had been since 2019 that Camp Hill High School hosted its last Jazz Festival. The festival, which had been going for 41 years strong at that point, was immediately cancelled at the start of the pandemic. The Camp Hill Jazz Festival is an all-day event that brings in music students from all over central Pennsylvania to perform for their families, other students, and professional jazz musicians that follow up their performance with a clinic. Throughout the course of the day, over 1,000 people enter our Performing Arts Center. It has been a staple in our community for decades, and simultaneously serves as the biggest fundraiser of the year for the Camp Hill Band Booster Club, a 501(c)(3) organization whose purpose is to serve the instrumental music program in the Camp Hill School District. The booster club pays for staff, props and equipment for marching band, clinicians, indoor color guard, banquets for the students, and helps students fundraise and pay for annual trips to places such as Chicago, Charleston, Boston, Virginia Beach, and Walt Disney World. When we started the process of finding sponsors to help fund this festival and our following year of operations, we were not sure who would be willing to step up coming out of a pandemic and give so generously to the program. Without skipping a beat, Chris Carvell and his team at Faulkner Subaru in Harrisburg committed to make this festival and our future endeavors a reality. With their help, we were able to offset the costs of the festival to turn out a profit which benefits the students as we head into marching band season. We are grateful for the generous donation, and look forward to hopefully partnering with Faulkner Subaru in the future. The team truly embodies the Subaru Love Promise, and we are so thankful to have this wonderful pillar in our community. Sincerely, Armon Raygani Director of Bands Laura Wilkins & Allison Riley Band Booster Co-Presidents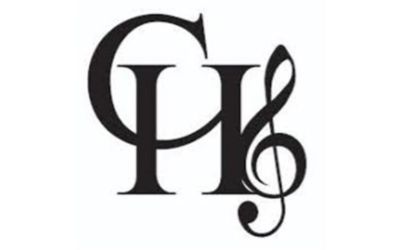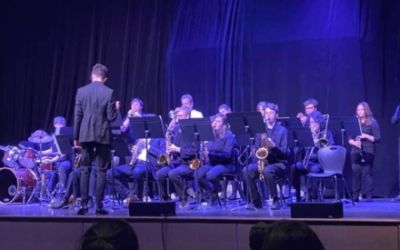 ---
Jazz is Alive at Boiling Springs High School - David Y
Saturday April 23rd at Boiling Springs High School, the auditorium with filled with the sounds of area middle school and high school jazz bands at the Boiling Springs High School Jazz Festival held for the first time since 2019. We appreciate the support that Faulkner Subaru gives to the Boiling Springs music program and our fantastic musicians. This is the third year that Faulkner Subaru has supported our jazz festival which includes eight area middle school and high school bands. The funding also helps us to bring in some of central Pennsylvania's top musicians to hold clinics with the students after their bands perform. The last band to perform was the Harrisburg Jazz Collective which features some of the finest musicians in Central Pennsylvania and we are fortunate that the students have the opportunity to be exposed to some great big band jazz! The Boiling Springs Jazz Festival is a great day of music and learning that will last a lifetime for these students. Thank you to Faulkner Subaru Harrisburg for helping to keep music alive in our schools! David Yinger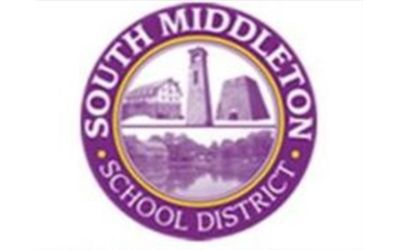 ---